1FB666
Ahoy Mateys!
Dec 31, 2018 at 4:07pm
Last blog entries
[WKD] 26AT/ENG181
26AT/ENG181
- LOTA St. Helen's Fort - IOTA EU-120
WKD 29/05/2020 13:52 - 5/9
[WKD] 30SD/LDR
30SD/LDR
- Lora del Rio
WKD 28/05/2020 13:17 - 5/9
Lora del Río
, in the province of Seville, a crossroads between Córdoba and Seville, traces its origins to the Bronze Age. Various civilizations have left their mark here, using the visitor a heritage and historical legacy of great value.
Called Axati by the Romans who settled in the 3rd century BC, this town changes into a great center for the production and export of olive oil that reaches our distant Rome. The Vespacian Emperor granted him the right of Municipium Flavium Axatianum.
Named Laurus by the Visigoths, given the abundance of laurel in the area and Al-lawra ​​in Muslim times.
In 1247, Ferdinand III of Castile conquered it by donating to the Order of Malta, along with other strongholds among which is Setefilla, creating a great Bailiwick with capital in Lora del Río.
[WKD] 30CI/DX
30CI/DX
- by Miguel 30CI101
WKD 28/05/2020 12:41 - 5/9
1FB666/QRP - Active Now!
1FB666/QRP - Active Now!
QSL: eQSL
FBDX -
http://www.freebanding.co.uk
☠️666DX -
http://666dx.eu3.org

[WKD] 1AT/A494
1AT/A494
- IMA Augusta (SR)
WKD 27/05/2020 12:22 - 5/9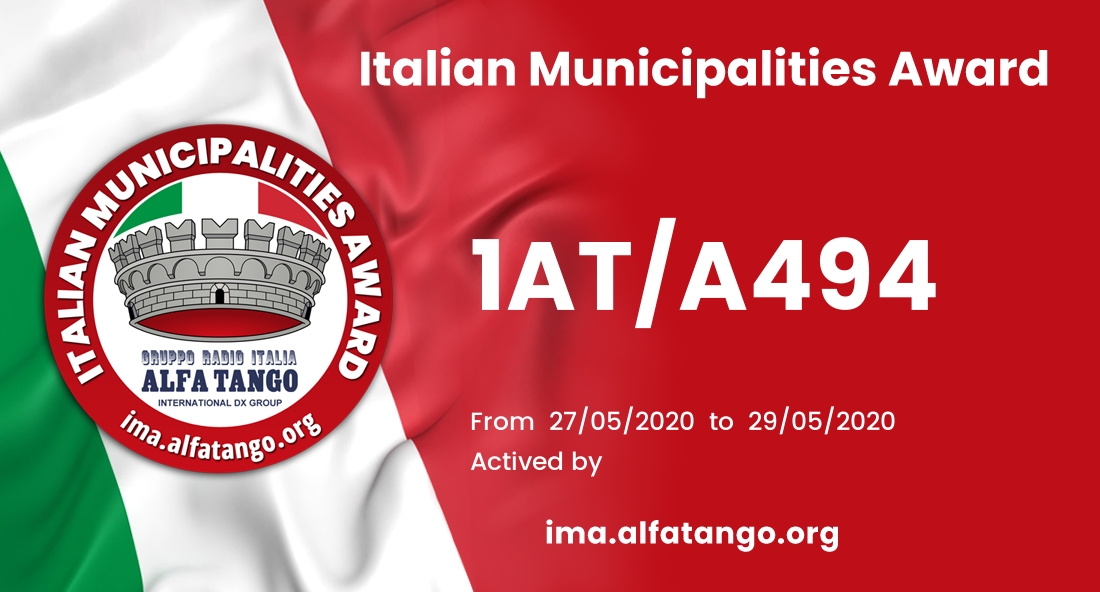 Miscellaneous info
User since
Dec 31, 2018 at 10:58am
Home page
Personal bio
1FB666 Danny, devoted to Low Power & QRP ... FBDX - Italy Division Coordinator ... ☠️666DX 11m DX Gang - Founder/Referent . http://666dx.eu3.org